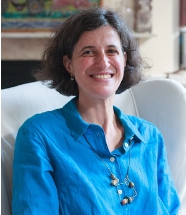 Professor Francesca Orsini, Principal Investigator and Leader, North India case study
Professor Francesca Orsini is the Principal Investigator of the MULOSIGE project, and leader of the North India case study. She is Professor of Hindi and South Asian Literature, as well as Chair of the CCLPS. Her research interests range from modern and contemporary Hindi literature to the multiligual history of literature in early modern North India. Prior to this project, she ran the AHRC-funded "North Indian Literary Culture and History, 1450–1650" (2006–09) and a British Academy-funded international collaboration with SARAI/CSDS on Hinglish (2014–15).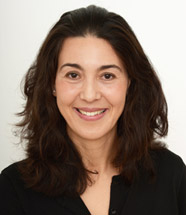 Dr Karima Laachir, Senior Researcher and Leader, Maghreb case study
Dr Karima Laachir is the leader of the Maghreb case study of MULOSIGE. She is a Senior Lecturer in Literary and Cultural Studies in the department of Near and Middle East Studies at SOAS. Her research area focuses on cultural studies in the Middle East North Africa region and on the intersection between culture and politics (cultural politics) in the Arabic speaking region. She also works on the connected multi-lingual literary history of modern and contemporary Arabic literature with a particular focus on the Maghreb region.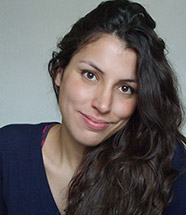 Dr Sara Marzagora, Postdoctoral Researcher and Leader, Horn of Africa case study
Dr Sara Marzagora is a Postdoctoral Researcher and leader of the Horn of Africa case study. Her PhD thesis (SOAS, University of London 2015) was focused on the political thought of Amharic-speaking intellectuals in Ethiopia from the end of the 19th century to the late 1960s. She has published on Ethiopian intellectual history, Amharic written and oral literature, African critical theory and African philosophy.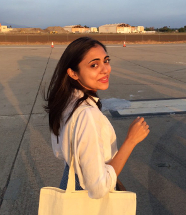 Dr Fatima Burney, Postdoctoral Researcher, North India case study
Dr Fatima Burney is a Postdoctoral Researcher at the Centre for Cultural, Literary and Postcolonial Studies at SOAS. She received her Ph.D. in Comparative Literature from the UCLA in 2017. Fatima's doctoral dissertation compares Anglophone and Urdu literary romantic movements in the eighteenth and nineteenth century, particularly in their reception and representation of ghazal poetry.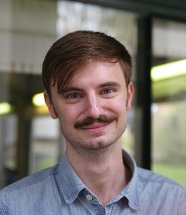 Jack Clift, PhD student, North India case study
Jack Clift is a doctoral researcher working on the North India case study within the MULOSIGE project and is a member of the CCLPS. Jack's research focuses on historical fiction in Hindi and Urdu, and he hopes to elaborate a more nuanced approach to the interaction between history and literature in North India through an analysis of authors including Krishna Sobti and Qurratulain Hyder. Jack's research has previously centred on articulations of nationalism in Spanish and Arabic literature, and on the use of Arabic by a North Indian Muslim reformist group.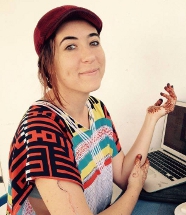 July Blalack, PhD student, Maghreb case study
July Blalack is a doctoral researcher working on the spread and adaptation of Sufi literature in the 19th century Maghreb and its cultural contact zones as part of the MULOSIGE project. In 2017, her history of modern prose in multilingual Mauritania is due to be published in The Oxford Handbook of the Arabic Novel (August 2017). She holds a Master's degree from the University of Virginia, where her research focused on Arabic Ottoman periodicals. Additionally, she has contributed primary-source analyses to a Carnegie-funded book on the Syrian National Congress of 1920.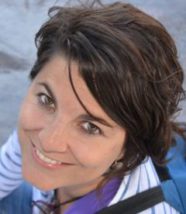 Dr Itzea Goikolea-Amiano, Postdoctoral researcher, Maghreb case study
Dr Itzea Goikolea-Amiano is a Postdoctoral Researcher at the Centre for Cultural, Literary and Postcolonial Studies at SOAS. She received her Ph.D. in History from the European University Institute. Itzea's doctoral dissertation focused on the events that inaugurated modern Spanish colonialism in Morocco in the mid-19 th century. Itzea's research interests are on Gender Studies and Feminist Epistemology,Islam and Islamophobia, Spanish Colonialism in Morocco, and the History (Herstory), Culture, Literature and Politics of Colonial Morocco.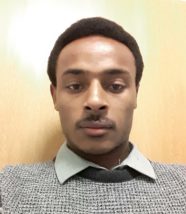 Ayele Kebede Roba, Doctoral researcher, Horn of Africa case study
Ayele Kebede Roba is an MPhil/PhD researcher. He works on Ethiopian literatures with particular emphasis on the comparative study of Afaan Oromoo [Oromo] and Amarinya [Amharic] contemporary novels.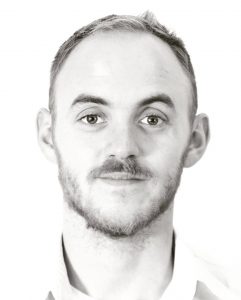 Joe Bingham, Project Coordinator
Having worked in both the arts and education sectors in both Australia and the UK, Joe joined SOAS in June 2019 as a Project Coordinator for large European Research Council Grants. Alongside Mulosige, he currently works across two other projects – Intimacy and African Screen Worlds"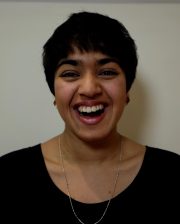 Sneha Alexander, Media Disseminator
Sneha Alexander has an MA in Postcolonial Studies from SOAS University of London. She runs the MULOSIGE website and social media as well as editing and writing for the project.