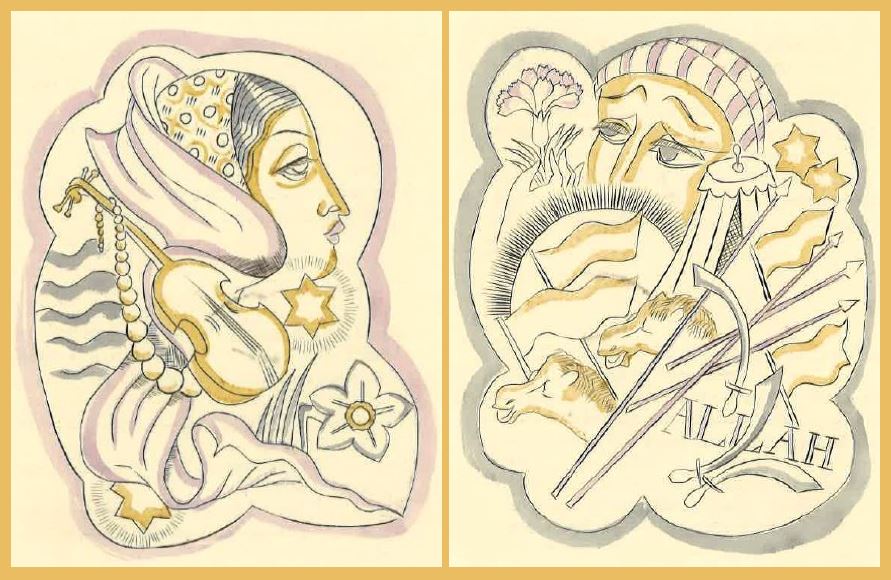 The West-Eastern Lyric: Modernist Poetry between Asia and Europe
17 November 2017, 9:30 am

-

6:30 pm

|

Free to attend
A one-day workshop organised by MULOSIGE (SOAS, University of London) in collaboration with the Centre for European Literature, University of Kent
In Enlightenment Orientalism (2012), the late S. Aravamudan argued that the popularity in 18th-century Europe of the "Oriental tale", a genre practiced by several celebrated early English and French novelists, calls for a revision of the standard view of the novel as an originally European product that was then disseminated throughout the world. In another essay (2014), Aravamudan noted that 'narratives of influence from "East" to "West" are often subject to special pleading, contingency, and "accidental sagacity," whereas influences from the "West" to the "East" involve formulations deriving from scientific necessity, historical causality, and colonial power'. Categories of genre, in other words, seem to have been conflated with categories of power.
This workshop will consider the implications of this insight for lyric poetry. Exploring the many lives of "Eastern Poetry" and the ways in which its circulation across several languages challenges any understanding of modernism along a "single Greenwich meridian of world literature" (Casanova), it will examine the way that poetic styles, themes, and strategies developed in a multi-way process of cultural transfer between Asia and Europe, across Europe and across Asia. Translations, pseudo-translations, re-translations and free versions of "Oriental" poems, often under the umbrella term of "Eastern poetry", proved enduringly popular among a whole range of European readers and poets from the late-19th century to the early 20th century, from Pound to Rilke to Michaux. Translations by the likes of Edward Fitzgerald, Edwin Arnold, and E. Powys Mathers circulated and were re-translated by "Eastern" poets, who in turn gave these poems new lives. Lyric poetry, in short, became an intercontinental genre.
Papers will explore the following themes:
The conceptualisations and uses of "Oriental" or "Eastern" poetry
"Eastern/Oriental" poetry and European modernism
The book history of famous and lesser known translations
Circulation and re-translation across European languages
Scholarly vs popular translations
Pseudo-translations
The circulation and re-translation of "Eastern poetry" beyond Europe, particularly in Asia and the Middle East
Studies of reading and response
Formal, stylistic, and generic exchange (e.g. sonnets, ghazals, pastoral etc.)
Speakers will include: Alexander Bubb (Dublin), Fatima Burney (MULOSIGE, SOAS), John Gilmore (Warwick), Rebecca Gould (Birmingham), Ben Hutchinson (Kent), Maddalena Italia (SOAS), Sara Landa (Kent), Xiaofan Amy Li (Kent), Francesca Orsini (SOAS), Iman Sheeha (Leverhulme, Warwick).
A full programme for the workshop is available here.
Registration is free and open to all. Please register via Eventbrite to attend.