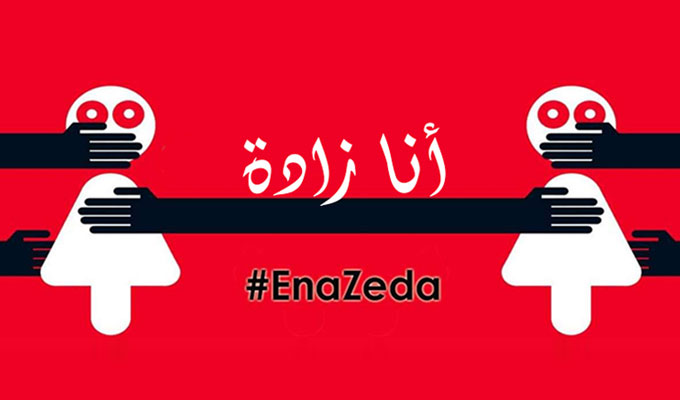 Trauma narratives and code-switching on #EnaZeda and beyond
20 February, 3:00 pm

-

5:00 pm
Date: Thursday 20 February 2020 Time: 3 – 5 pm.
Venue: Russell Square: College Buildings Room: RG01
Speaker: Dr Dora Carpenter-Latiri (University of Brighton)
Abstract
After a brief summary on the emergence of discourses on gender and sexuality on social media before the Revolution in Tunisia,  I will present and analyse the most recent online movement  #EnaZeda which translates as "me too" in Tunisian Arabic and addresses issues of sexual harassment and abuse.
Using methods of discourse analysis, I will deconstruct a selection of trauma narratives and responses to them in the threads with a focus on code-switching. The languages observed are Tunisian Arabic, French, Standard Arabic, English, with Latin or Arabic script. This analysis will be put in relation with other narratives of trauma in contemporary Arab women literature (Souad Labbize, Suheir Hammad, Sonia Chamkhi) with a reflection on the emerging visibility of an archive of emotions and related discourse provided by both literature and social media.
Bio
Dr Dora Carpenter-Latiri is Senior Lecturer in the School of Humanities at the University of Brighton in the UK. She was born in Tunisia, studied at the University of Sorbonne – Paris IV where she did her doctorate on the application of linguistic methodology to literary work. She moved to the academic world after a first career in publishing and lexicography. Her publications deal with language and intercultural issues, migration, representations of minorities and follow a multidisciplinary approach. She is also a writer and a photographer.
This event is part of the 'Multilingual locals, significant geographies: a new approach to world literature project'. This project has received funding from the European Research Council (ERC) under the European Union's Horizon 2020 research and innovation programme (grant agreement No 670876)